We love rum! 🥃
Find 17,000+ rums, check 151,000+ rum reviews, and buy your next favorite bottle.
explained
Why you'll love RumX
Explore
World's largest rum database
Our database is the largest of its kind, featuring a wide range of rums from all corners of the globe, like Jamaica or Barbados. Whether you're a fan of the legendary Guyana rums from Velier, the trendy Caroni distillery, or household names like Plantation, Hampden, Foursquare, or Ron Zacapa, we've got you covered.
Looking to purchase? Our database of 151,000 trusted reviews and ratings is complemented by a growing rum marketplace with 4,091 offers from reliable shop partners. So whether you're searching for a specific rum or keen to explore new tastes and trends, RumX is your one-stop destination. Start exploring now:
Search all 17,610 rums
Best rums in the world
Spotlight: Top rums of September 2023
Every month, we spotlight the rums that are trending in the RumX community. Check out our monthly review for the top-rated picks. Looking for a new favorite or just curious? This is your quick guide to what's hot in rum right now. Don't miss out!
Check out the full chart
Exchange
World's largest rum community
Follow your friends and renowned bloggers to stay updated on new rum highlights. Share your tastings, earn likes, and even join forum discussions on hot rum topics. Whether you're an expert or a newcomer, RumX is your ultimate hub for all things rum. Connect, discover, and chat - be part of the ultimate rum experience today!
Experience
Your personal rum assistant
Step into the world of RumX and meet your Personal Rum Assistant, designed to elevate your rum experience to the next level.
Interactive Tasting Wizard: Become a rum-tasting expert. Our wizard walks you through the nuances of flavor, aroma, and finish, helping you appreciate each bottle like a seasoned connoisseur.
Track Your Tastings: Never forget your rum experiences again. RumX lets you log and revisit each tasting, ensuring you remember which rums captured your palate and which ones didn't.
Digitalize Your Collection: Turn your physical rum shelf into a digital showcase. Log each bottle and track its market value. Perfect for both casual enthusiasts and serious collectors.
Personalized Recommendations: Receive customized shopping suggestions that align with your taste profile based on your past favorites and purchases. Making it easier for you to find rums you will love.
Discover, taste, collect, and shop smarter with your Personal Rum Assistant inside the free RumX app.
Next rum
Your personal shopping guide
With RumX you get the best of two worlds: Detailed rum reviews and a place to buy them, all in one app.
Buyer's Guide: Sort by country, price, or ratings to find your next perfect bottle.
Easy Checkout: No need for multiple accounts. One RumX login gets you access to all our partner shops.
Get Inspired: Check out our expert picks or find new favorites based on what you already like.
Own your own online rum store? Partner with RumX to showcase your selection to thousands of passionate rum lovers. Contact us today to get your store and products featured on our platform and expand your reach like never before.
🌟 Why We're Different 🌟
See a rum you like? Read reviews, check out its flavors, and if you're sold, buy it right here in the app. One RumX account works for all our partner shops, so shopping is a breeze.
Supported by
Supported by startup accelerators, we're your go-to rum platform. We're proud to have won the Audience Favorite Award from Sandbox Startup Accelerator at the 2020 Demo Day.
Testimonials

Had you asked me about a year ago what Rum is truly missing, I probably would have said a proper, functioning database. With the RumX App it is finally here and its functionalities leave little to be desired.
Single Cask Rum

Curious beginner, confirmed amateur or strong collector, this application will allow you to remember your tasting notes and compare them with other members of the community, all with an intuitive and fun interface.
Who Rhum The World

Nice application that allows me to manage my acute collection and to share my different impressions of the rums tasted ...
Le Blog A Roger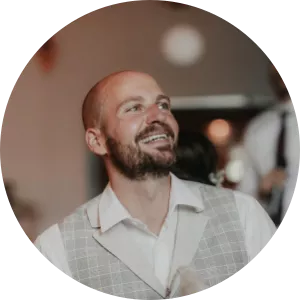 RumX is a comprehensive, informative database that is very helpful when researching bottlings and managing your own collection. The community is friendly and supportive: you stay informed about the release of rarities and special rums are shared. In addition, there are often reports from trade fairs, festivals, tasting events, trips and distillery tours. All of this makes RumX the best app of its kind that I know of.
Portman
App user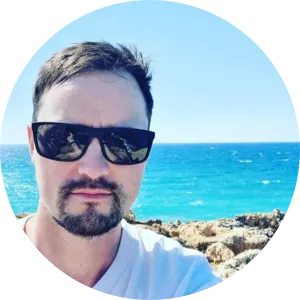 I love exploring tastings in RumX, finding parallels to myself, and connecting with a community that values enjoyment and friendship. The detailed information on my own collection and tastings is a highlight. I'm proud to be a part of this amazing community. Top notch!
Saibot Ztar
App user
RumX is simply a treasure trove for every rum lover and has become the site I visit most often every day.
Gunnar
App user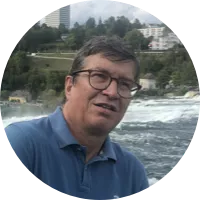 RumX is the tool for all rum enthusiasts, enabling them to extend their passion and become part of a real community.
cigares
App user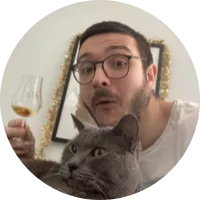 As a rum enthusiast, I find RumX indispensable for its comprehensive database and personal tracking features that enhance my tasting and collection experience. The app's user-friendly interface, coupled with its vibrant community and responsive developers, makes it an essential tool for anyone passionate about rum.
TheRhumHoe
App user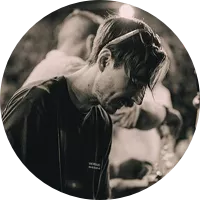 RumX is easy to use and boasts a treasure of rum-related information. It has subsequently evolved into an integral part of my personal rum journey. The ability to reference the app has quickly become a reflex when looking for details about a certain distillate, allowing me to pre-educate myself before buying, and/or post-educate myself about perceivable aromas. Simply an invaluable tool for learning.
RareAkuma
App user